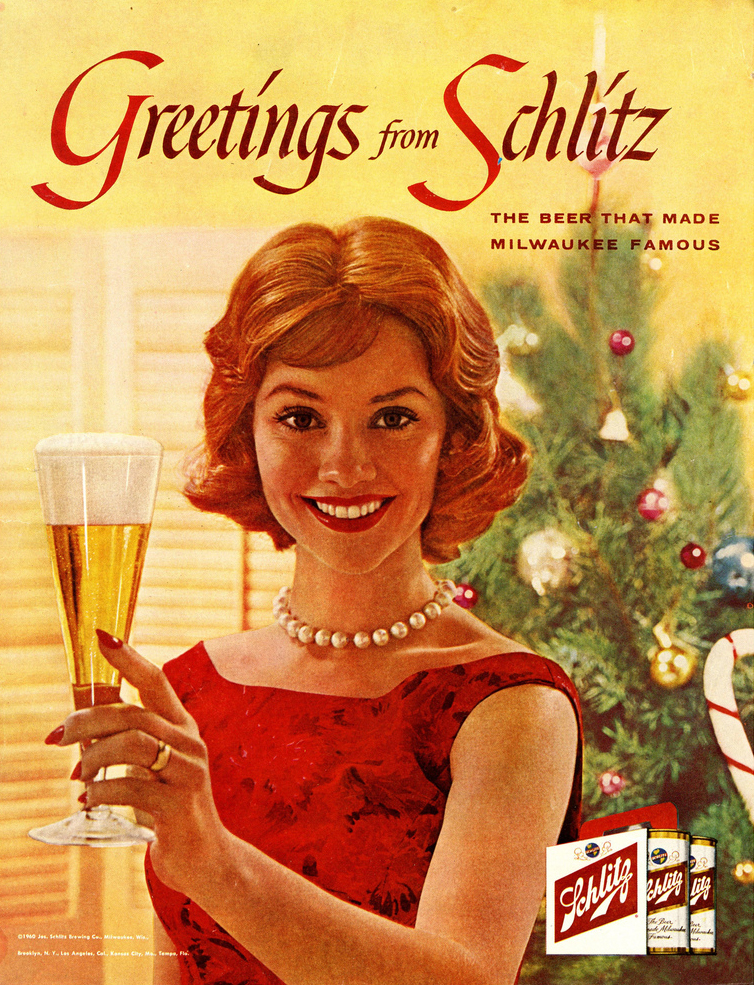 It's Christmas season at mid size, which means it is time to fill out the magazines with tons of Yuletide booze advertisements.   Let us take a look at 20 festive examples from the 1970s and before….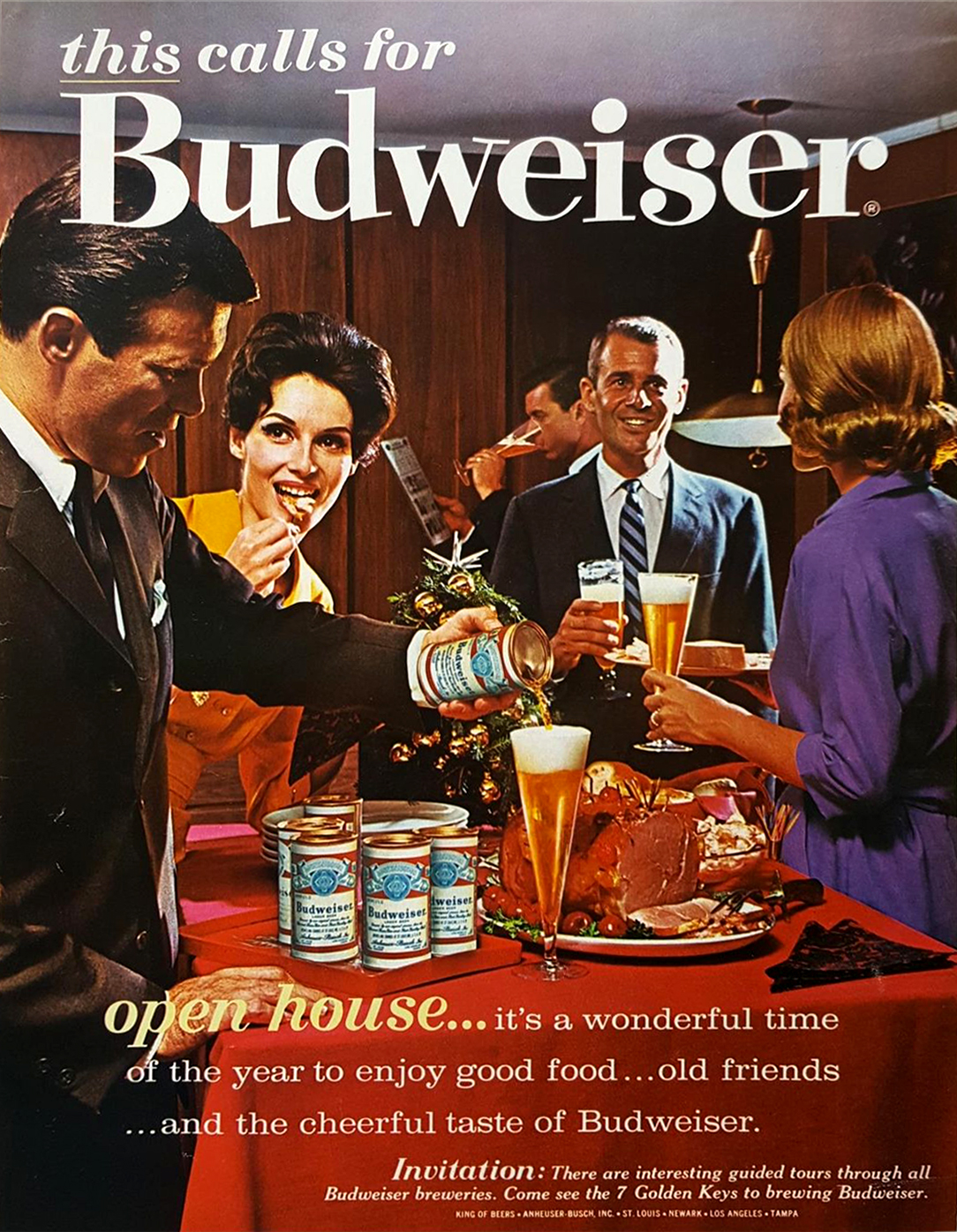 1962 Budweiser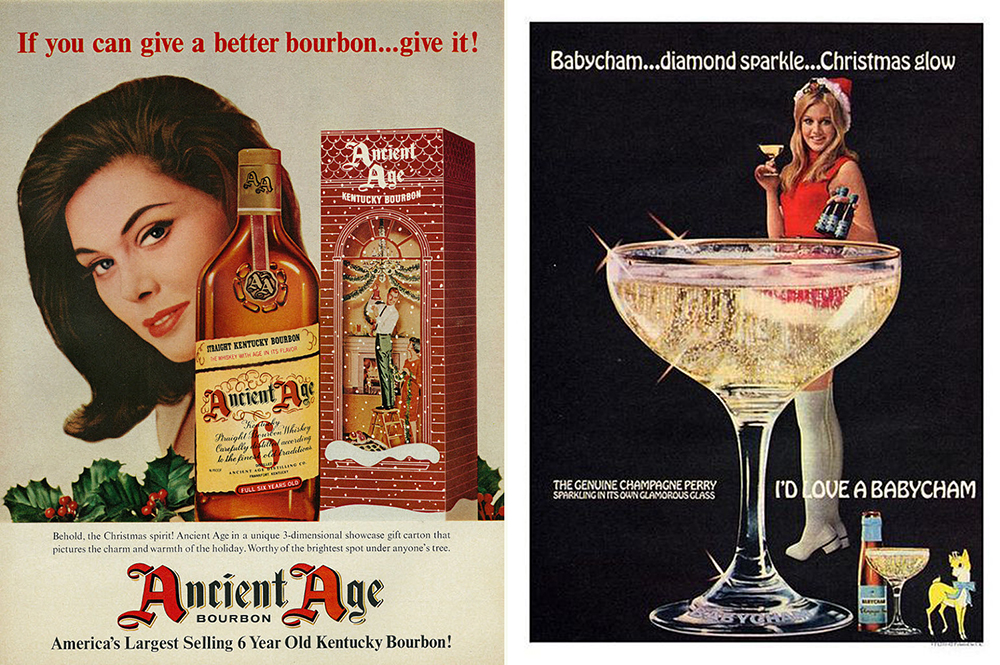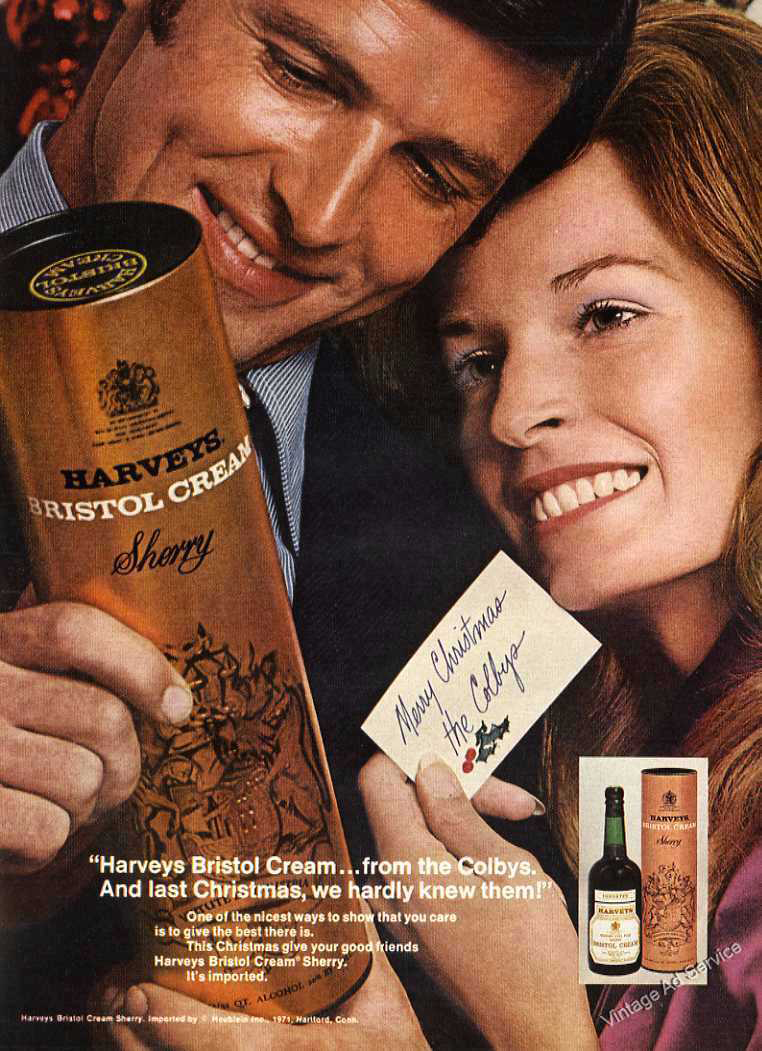 1971 Harvey's Bristol Cream Sherry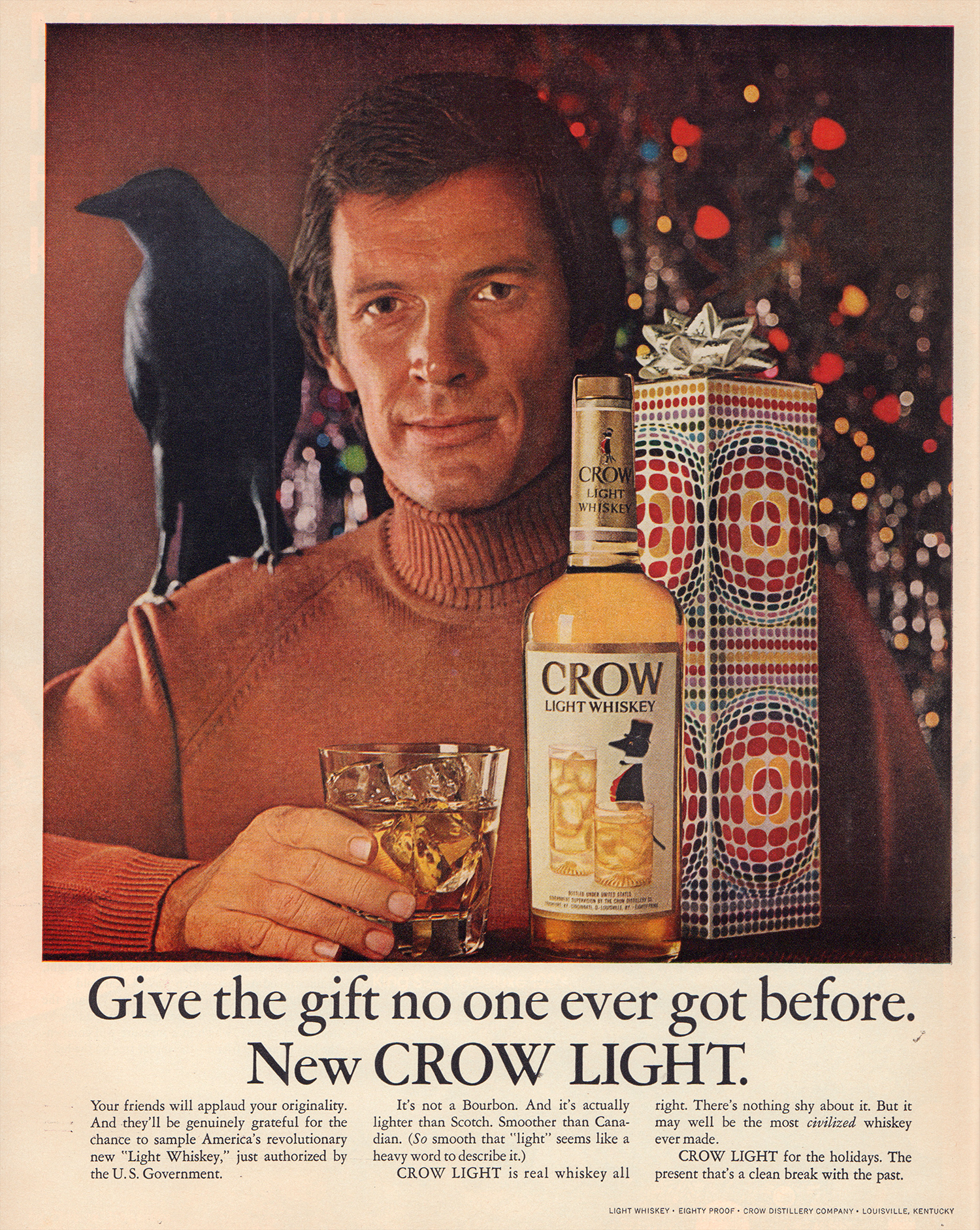 1972 Crow Light Whiskey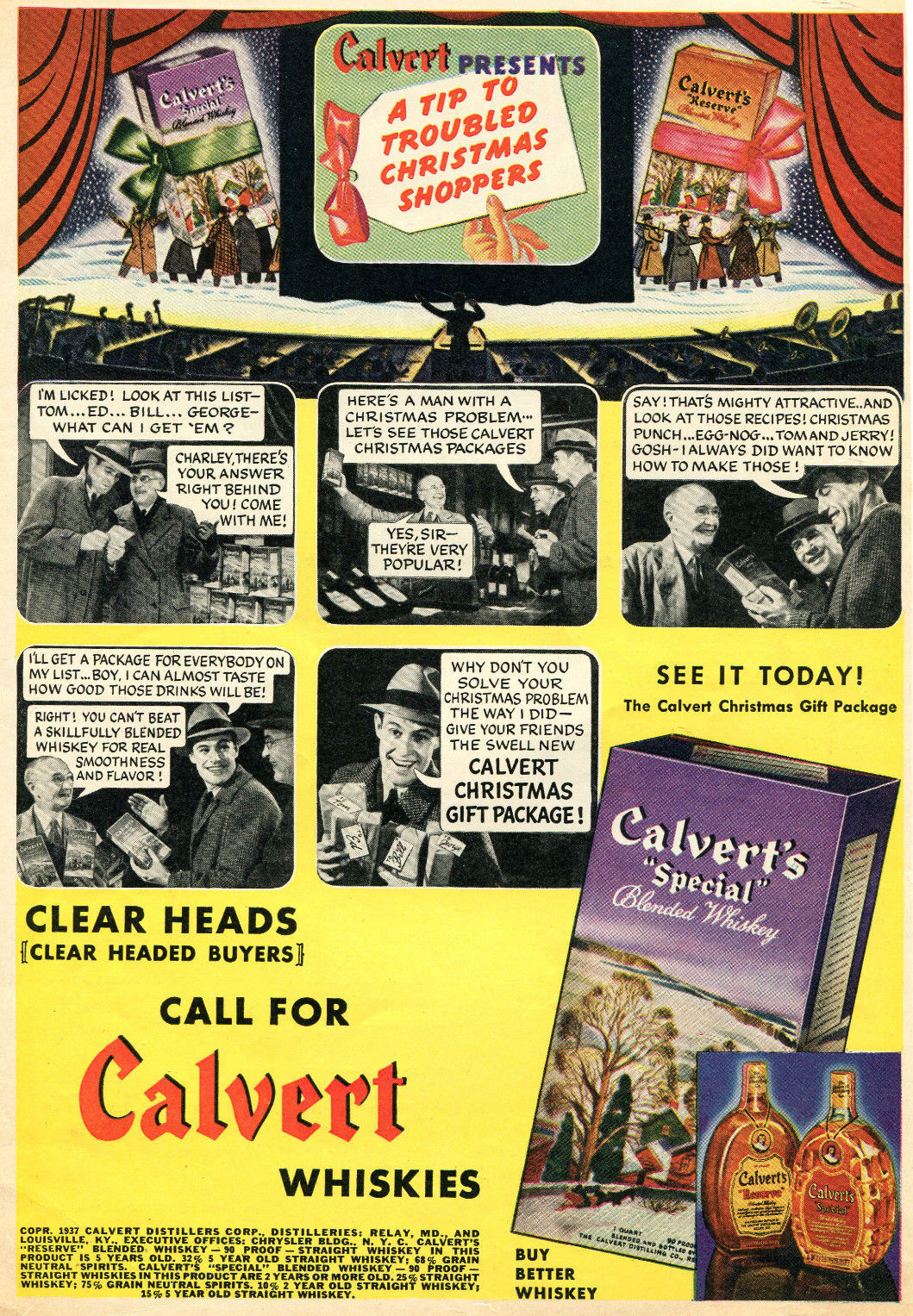 1937 Calvert Whiskey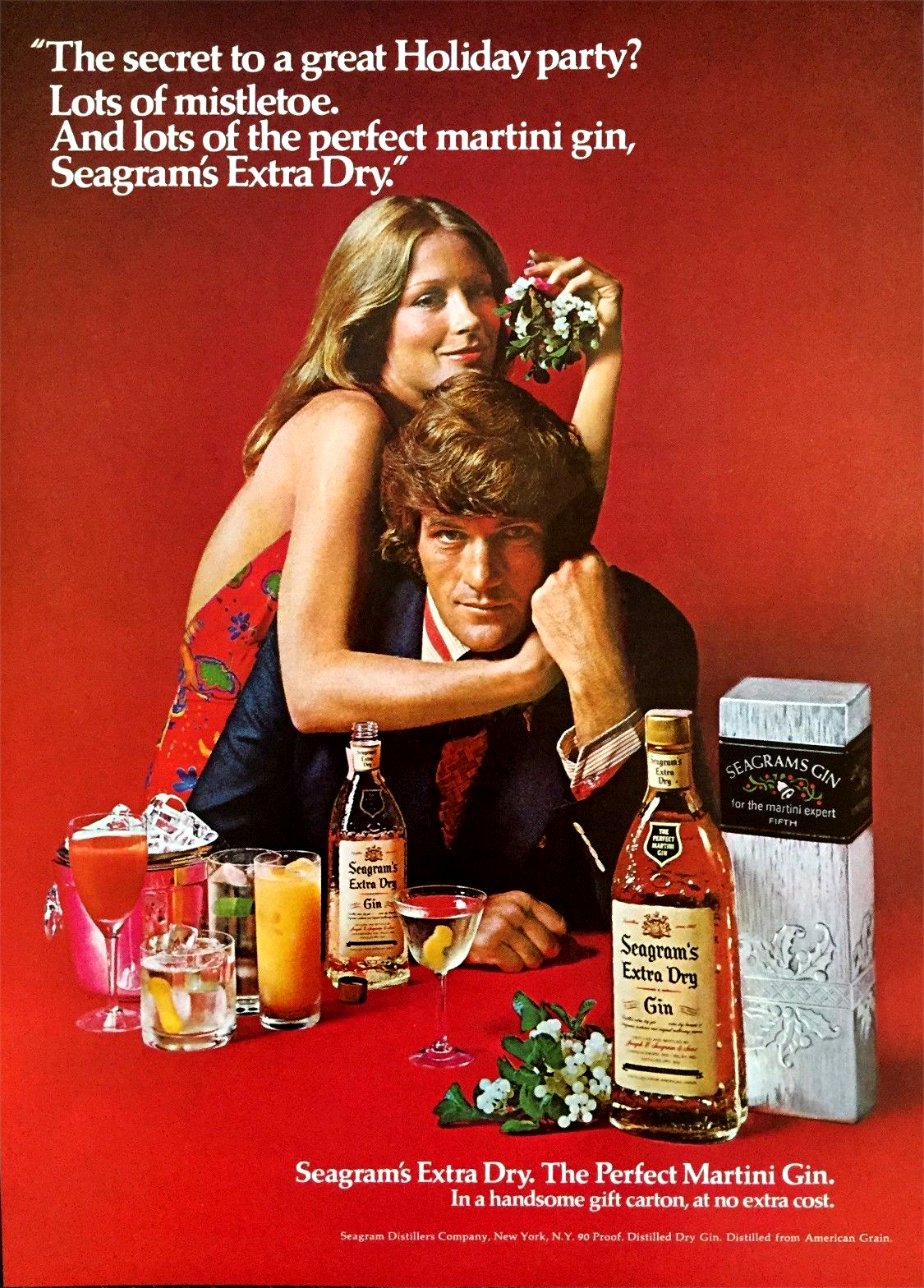 1972 Seagram's Extra Dry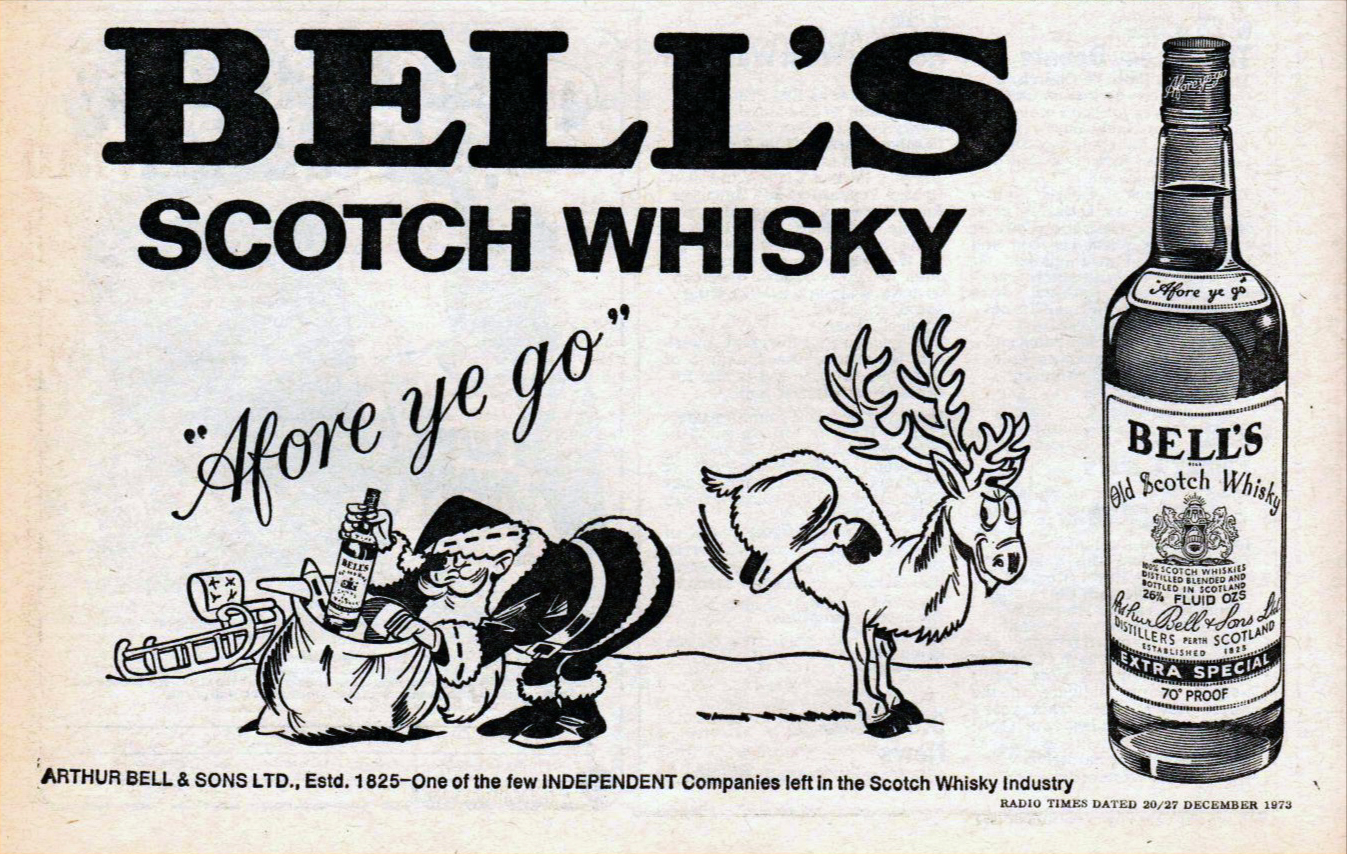 1973 Bell's Scotch Whiskey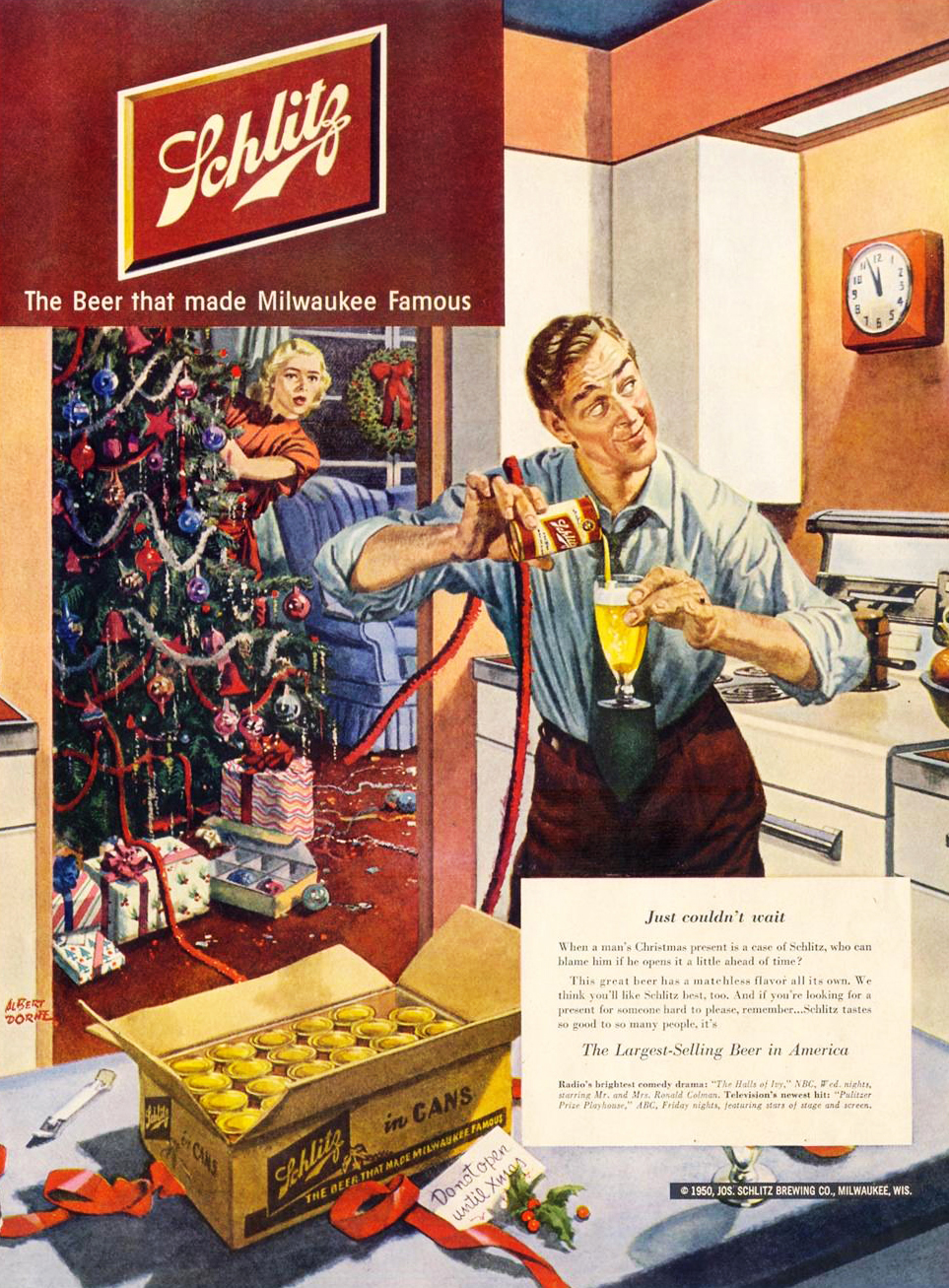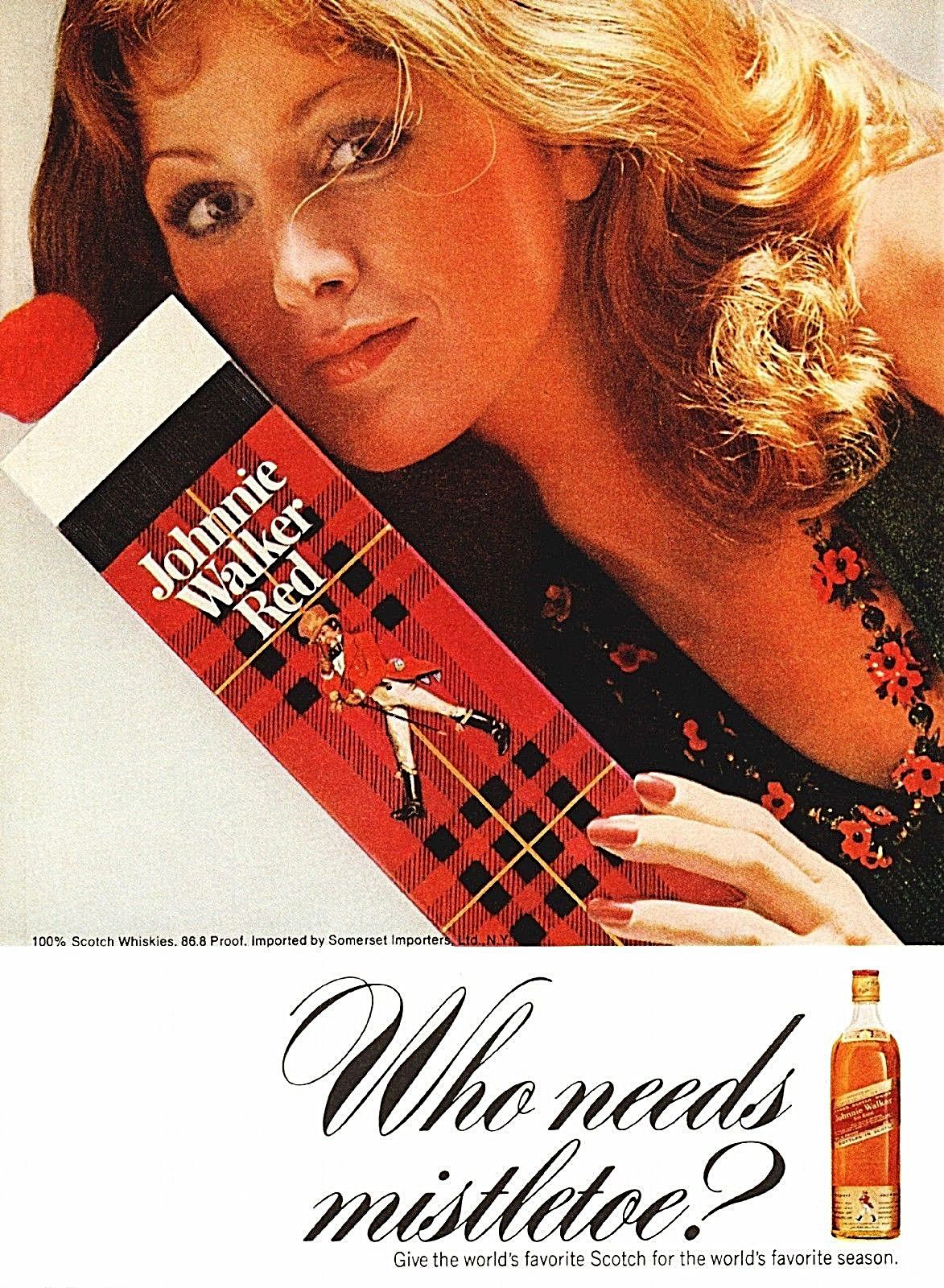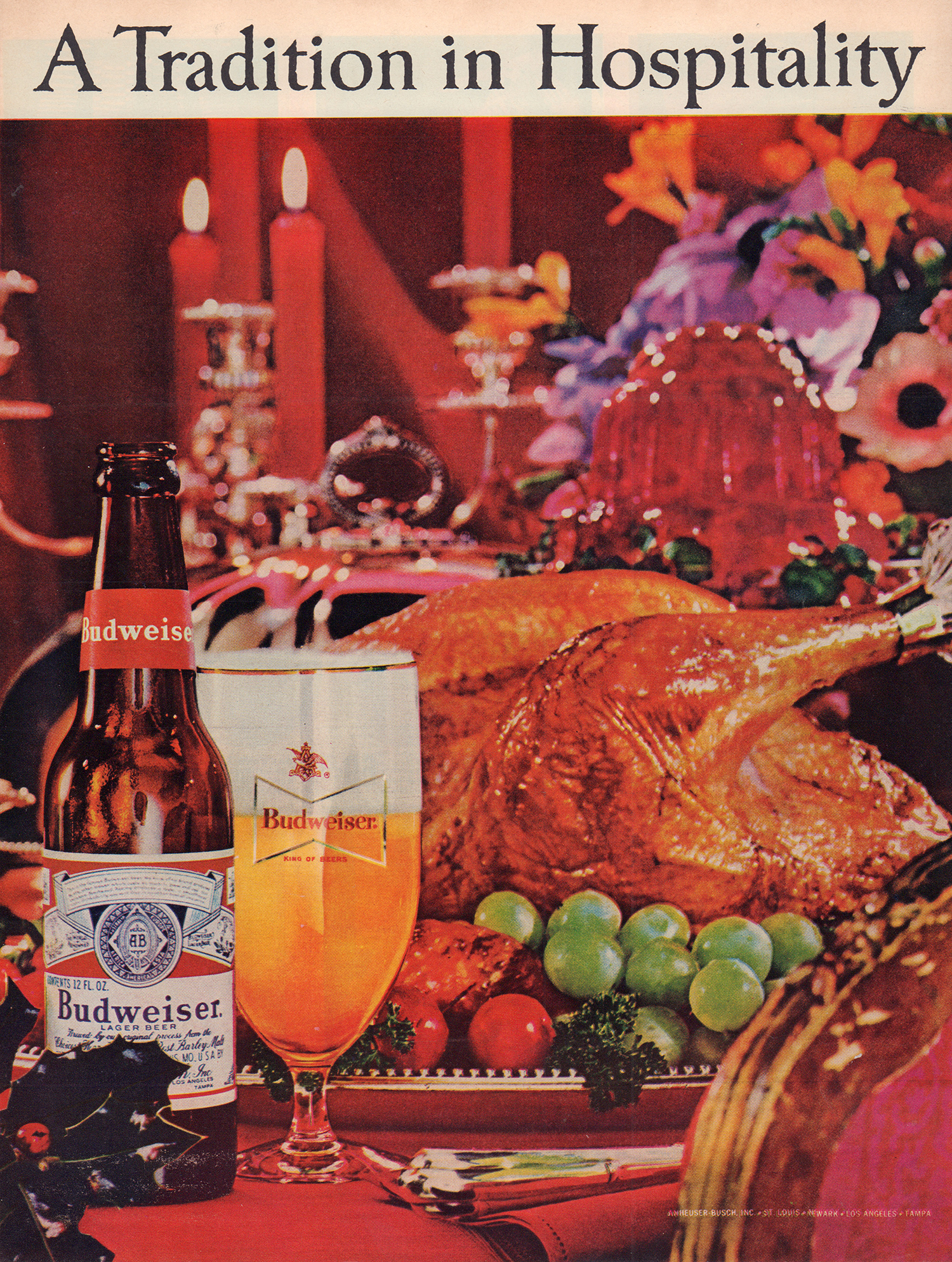 1963 Budweiser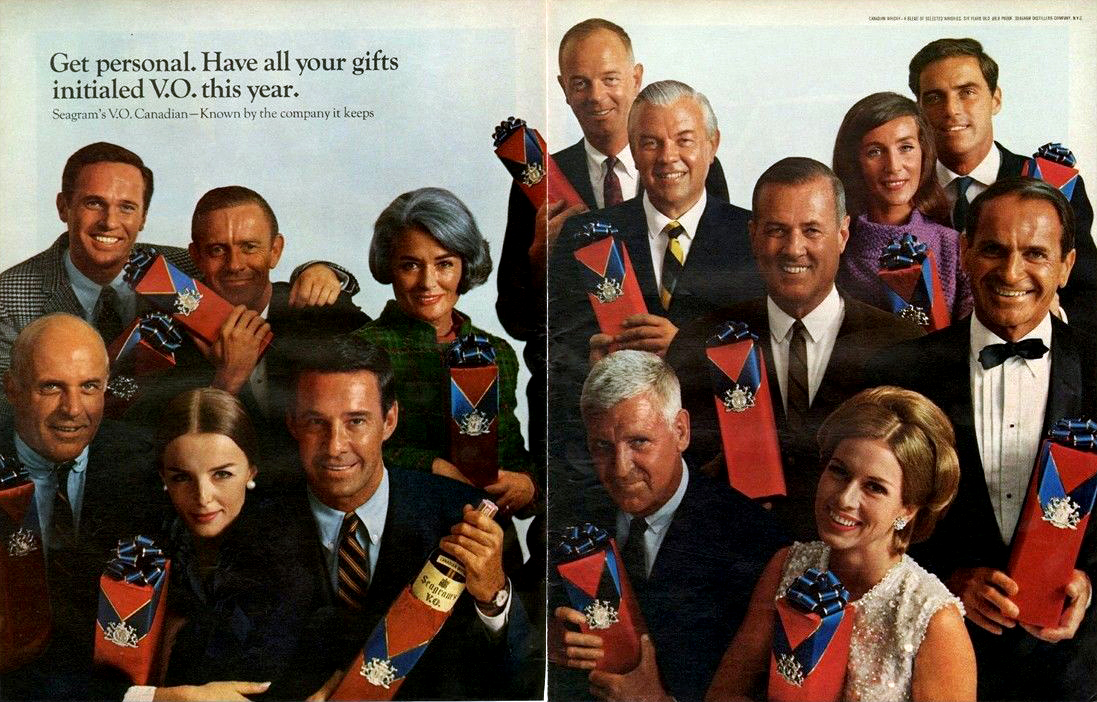 1965 Seagram's V.O.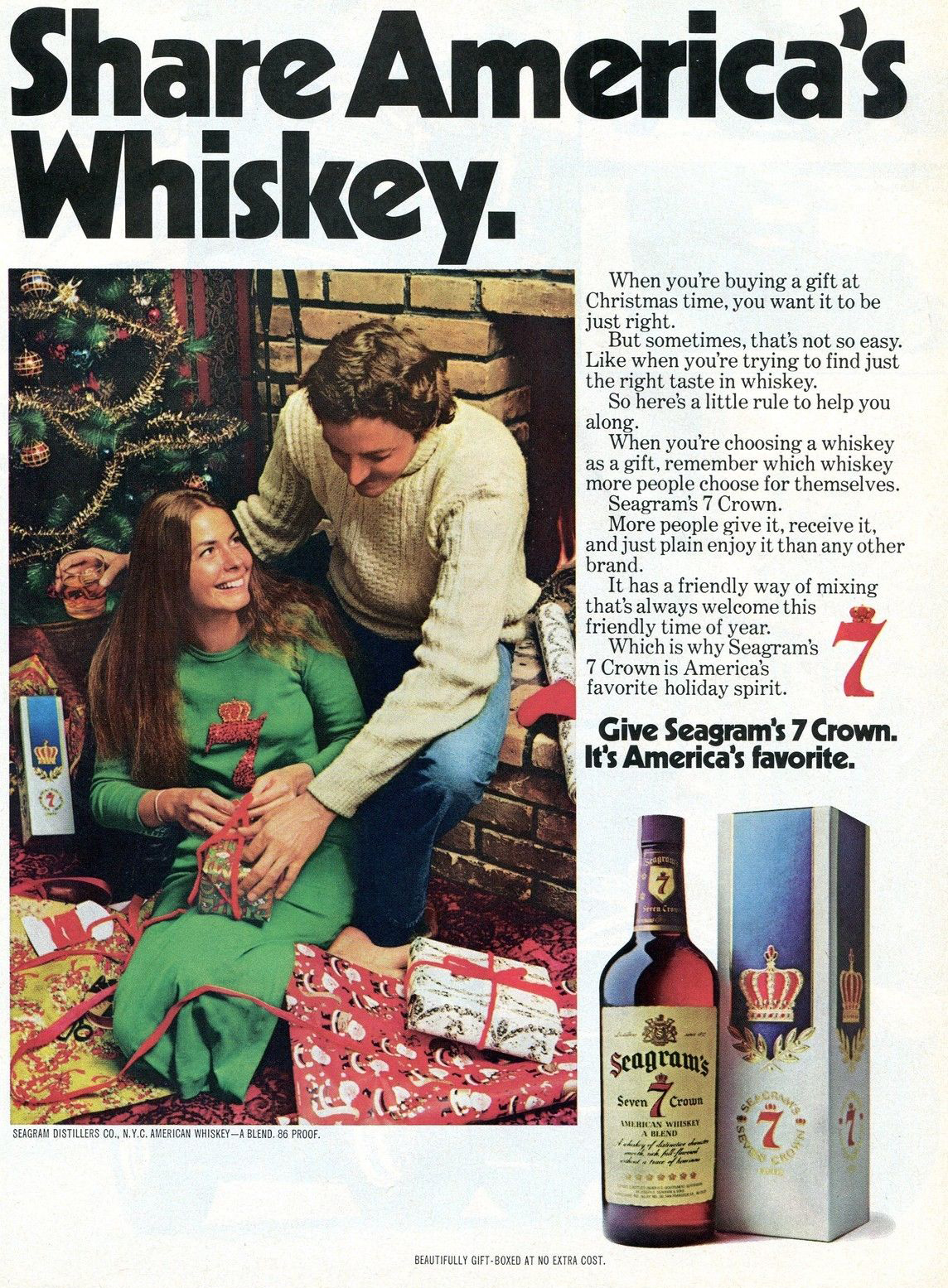 1974 Seagram's 7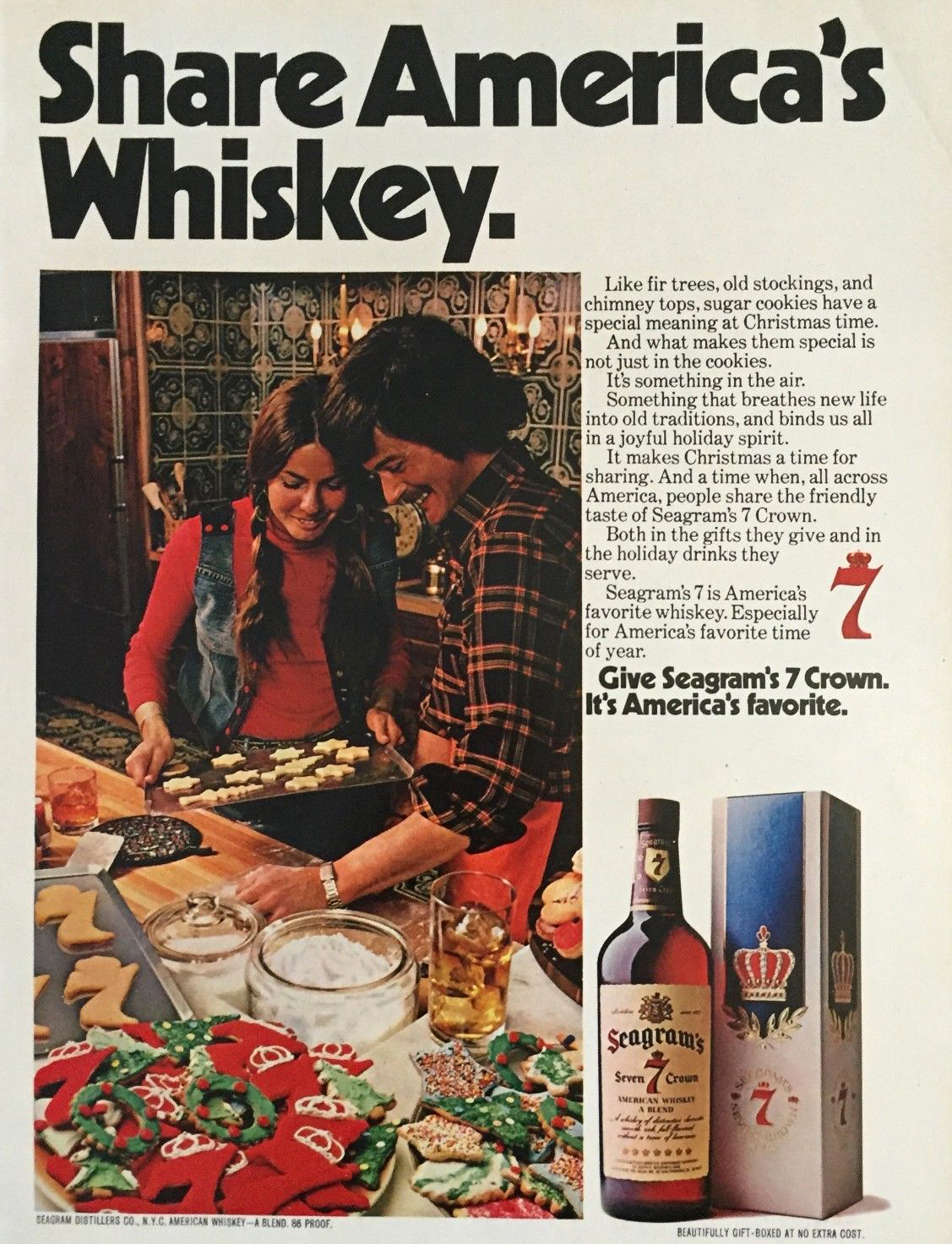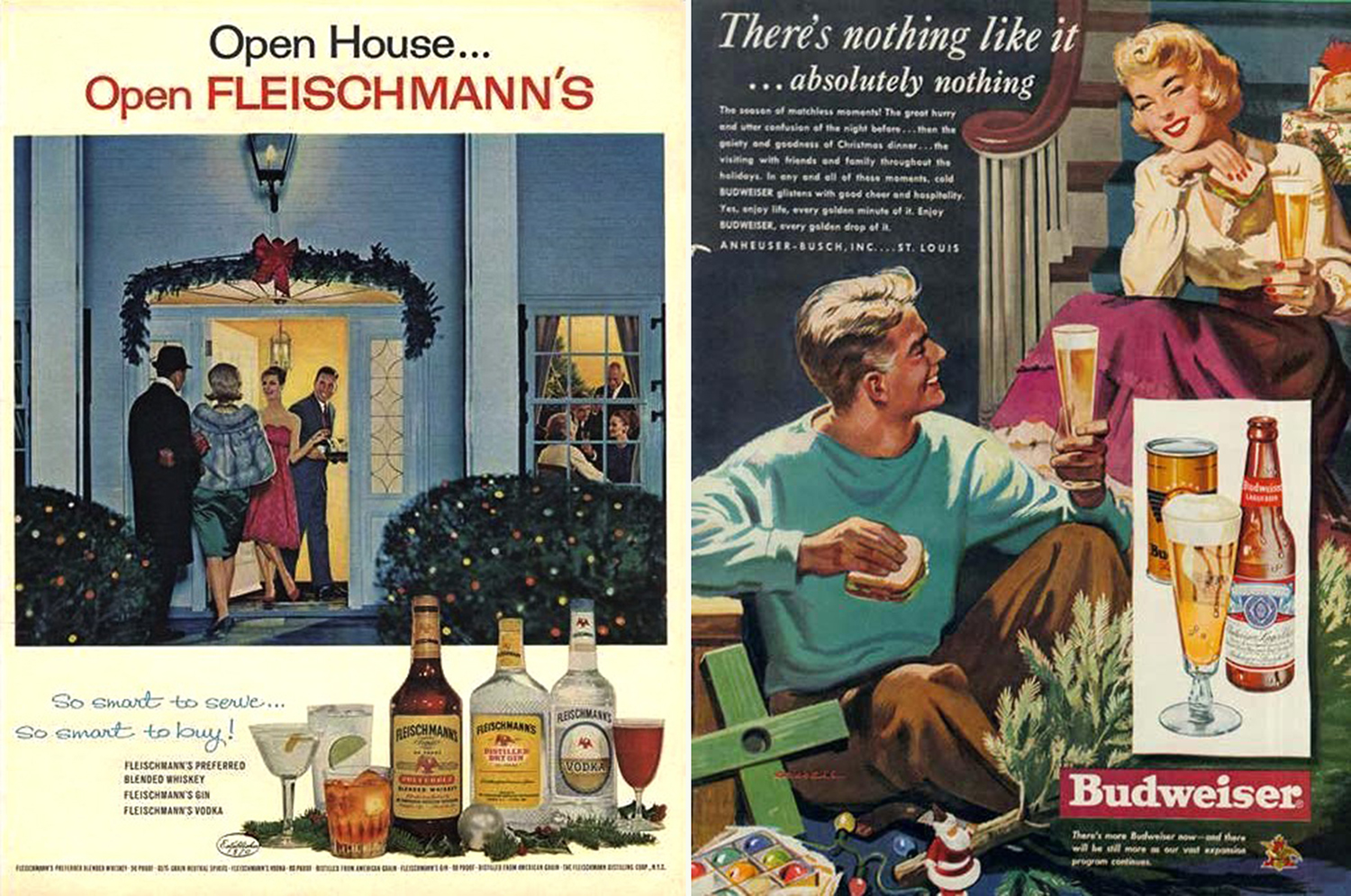 (L) 1963 Fleischmann's, (R) 1950 Budweiser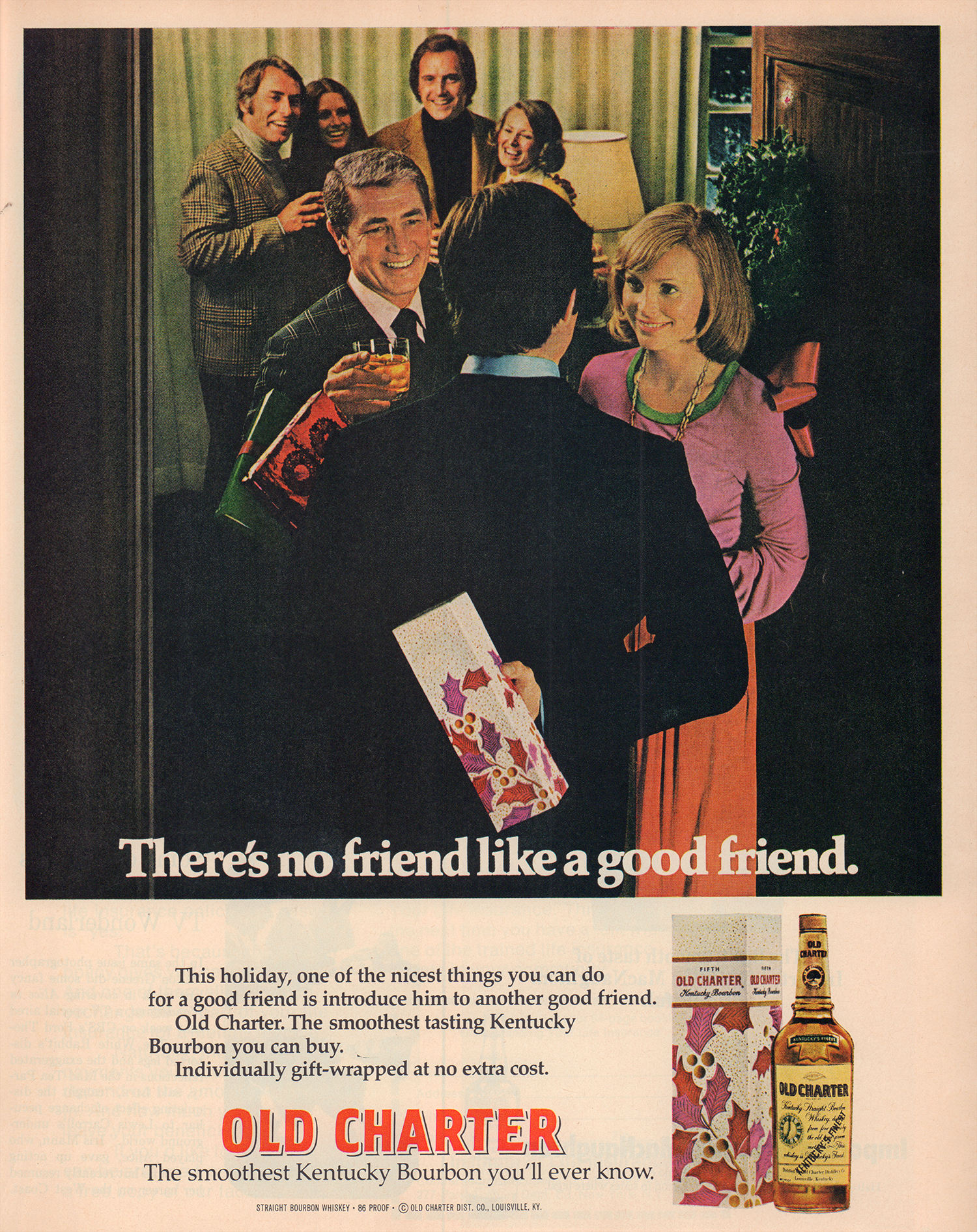 1972 Old Charter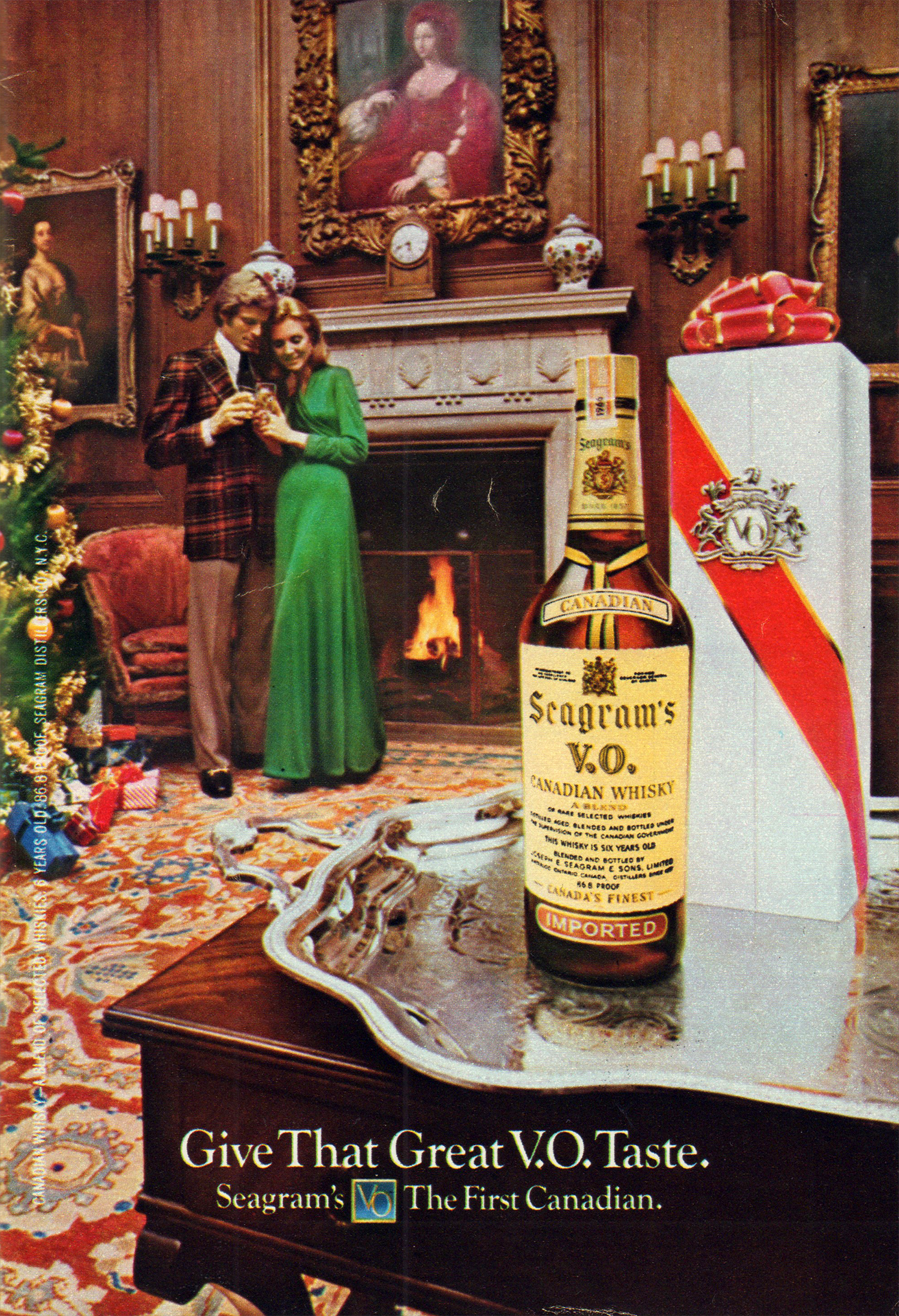 1972 Seagram's V.O.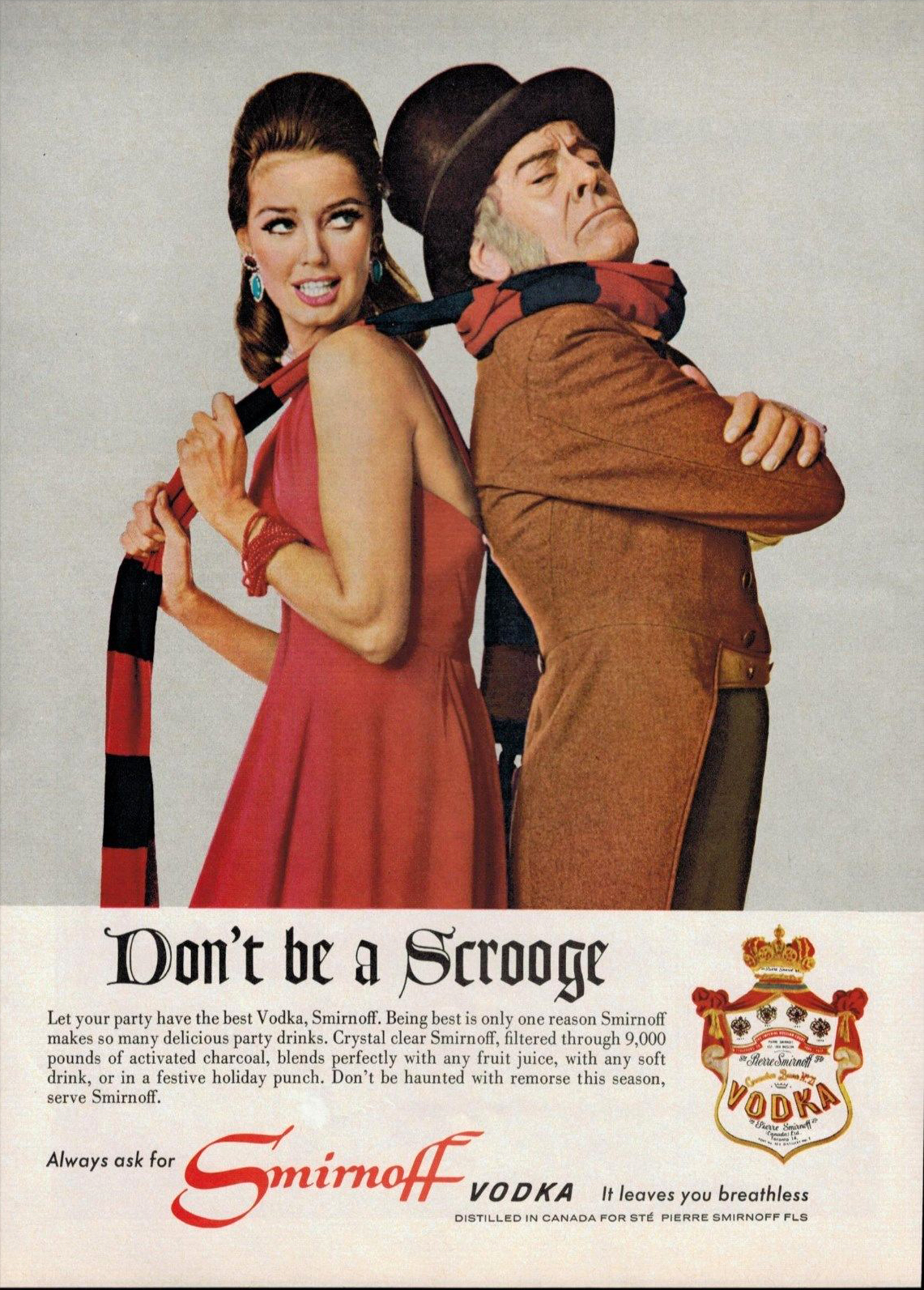 1967 Smirnoff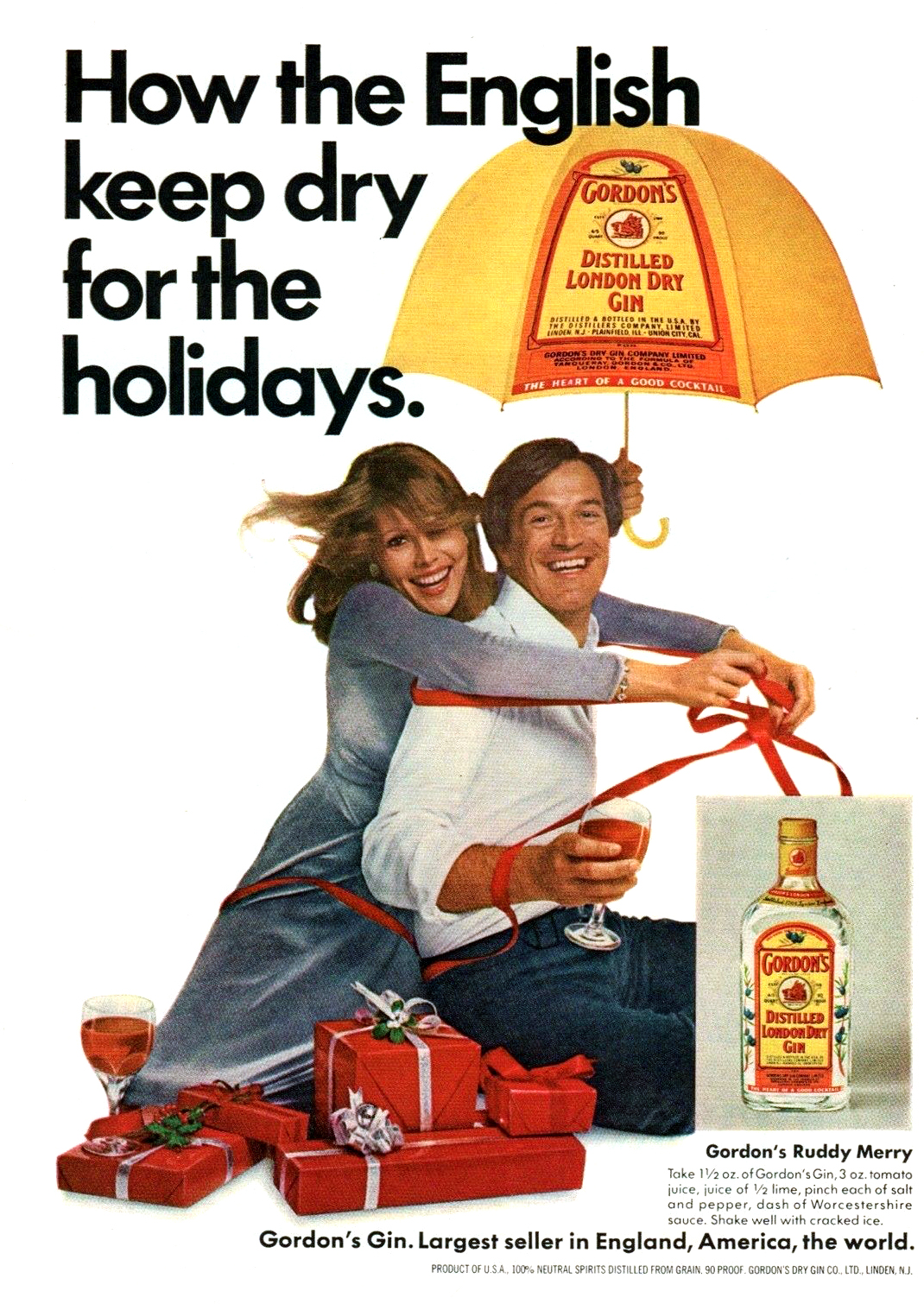 1973 Gordon's gin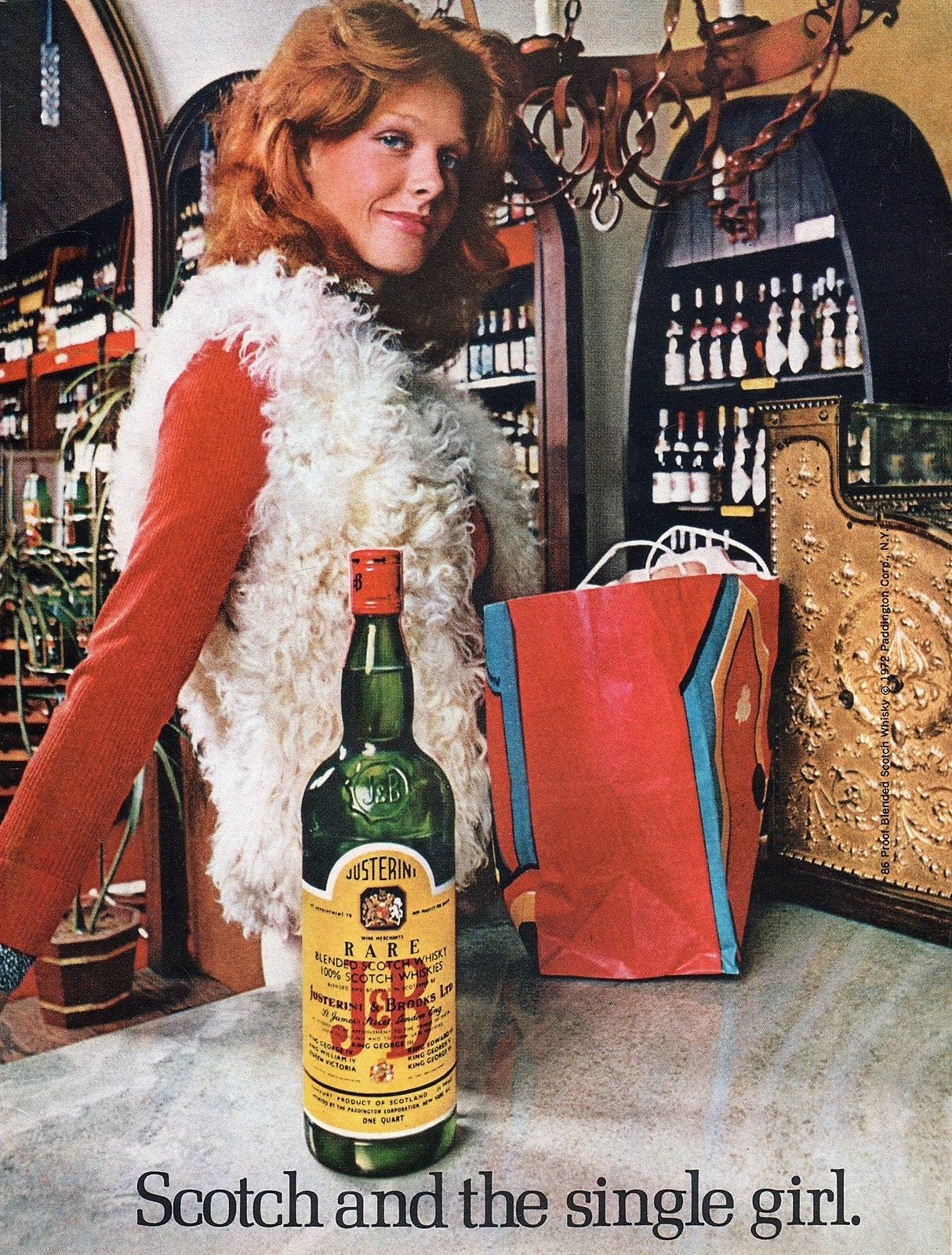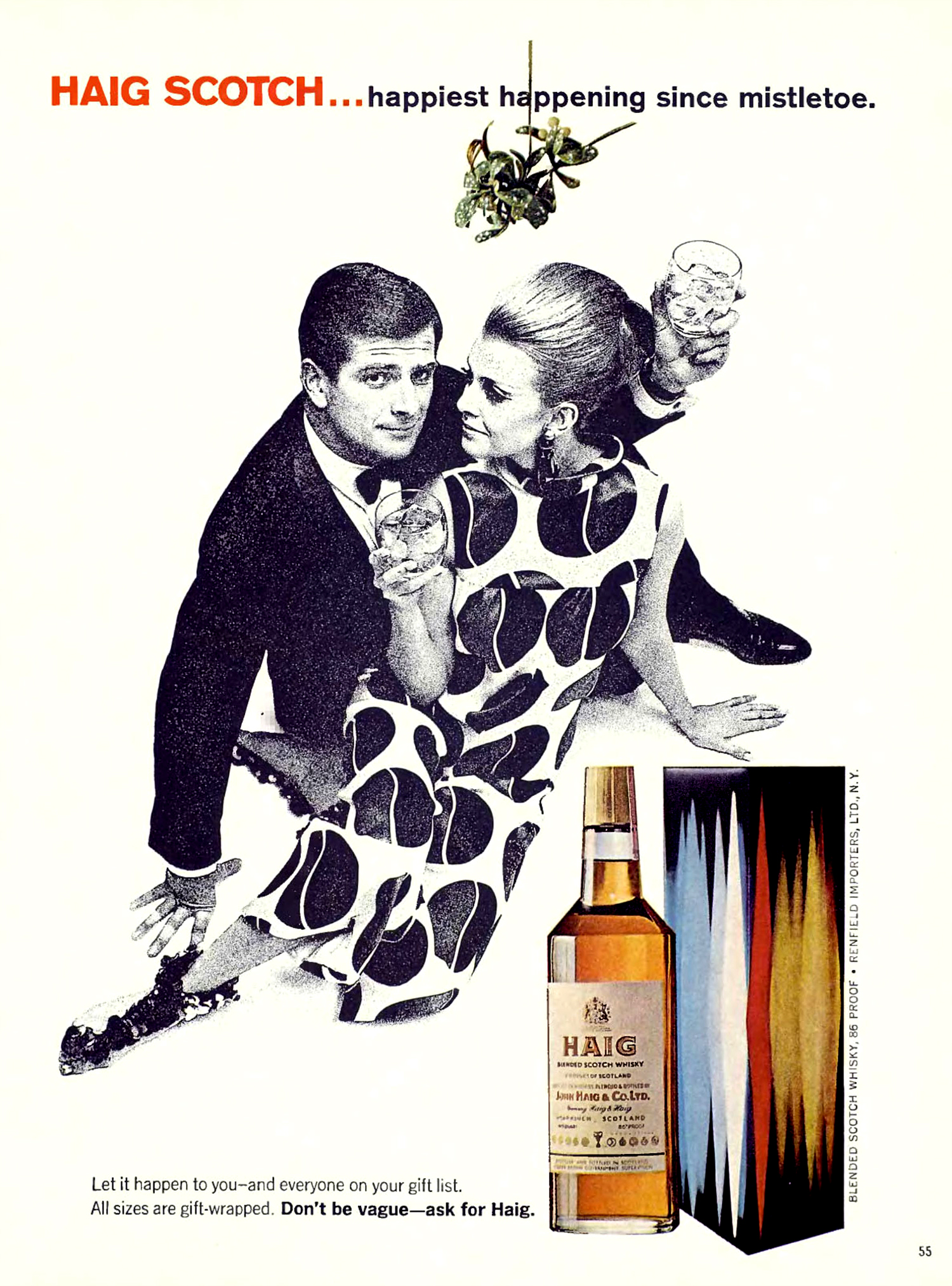 1967 Haig Scotch
The article Classic Christmas Alcohol Advertising appeared first on Flashbak.